Archery Parties


If you're looking for a memorable birthday for your child, or a party for yourself, then look no further! We ensure a safe, fun and exciting environment for all involved.
We can come to you!
Eliza Archery provide all our own equipment. All you have to do is provide a safe venue around 50x10m to conduct the sessions (football ovals are perfect!). Set-up and pack-up takes between 10 and 15 minutes. It's that easy!
We also have an archery range that you can hire, if you wish to source an alternative venue.
*Please tie back hair and ensure clothing is not too loose, as the bowstrings can catch on some heavy jumpers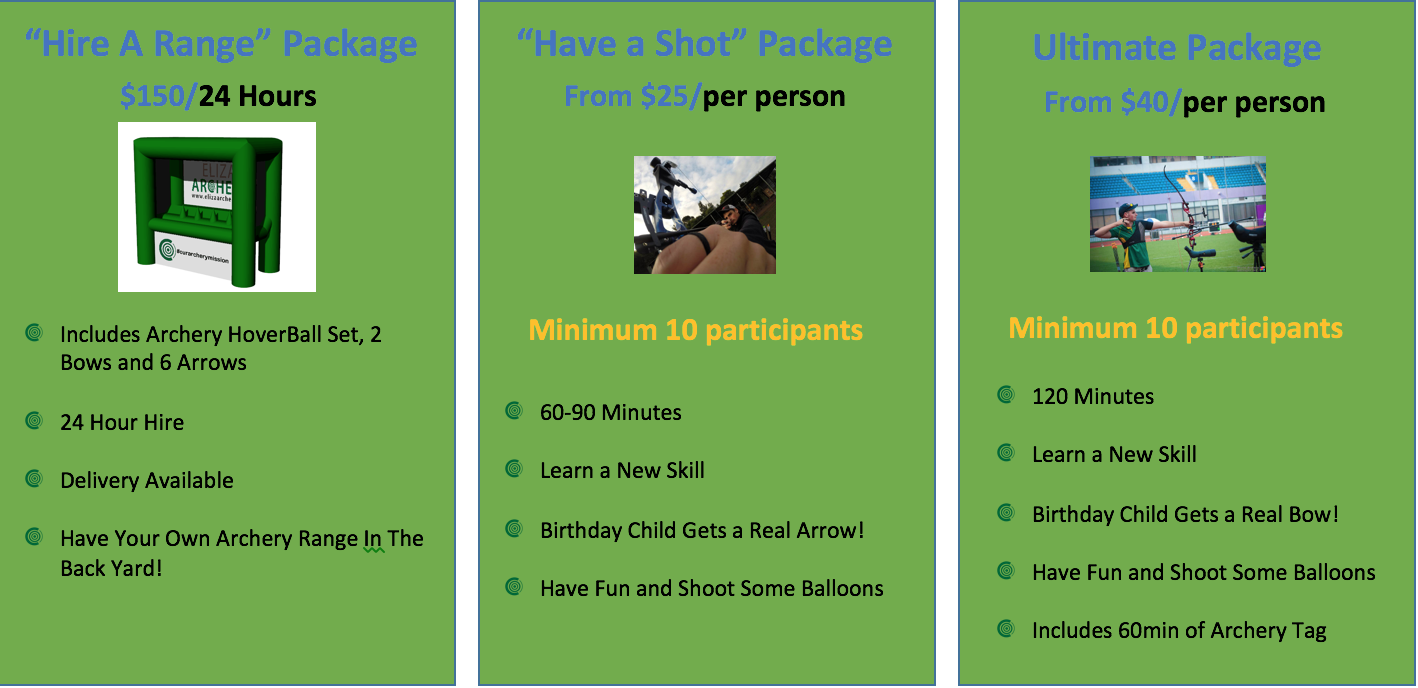 Add-Ons
$250 Guarantee Olympic Bronze Medallist, Alec Potts will run the party.
$2 Target Face Goody Bag Filler (per head)
$5 Real Arrow! Goody Bag Filler (per head)
To make a booking, drop us an e-mail via the, "Contact Us" form. Or call on 0488201288.