Archery Parties


If you're looking for a memorable birthday for your child, or a party for yourself, then look no further! We ensure a safe, fun and exciting environment for all involved. Our sessions are conducted in our indoor range at 20 Stephenson Road, Seaford. We have a fridge available for use as well as tables and chairs.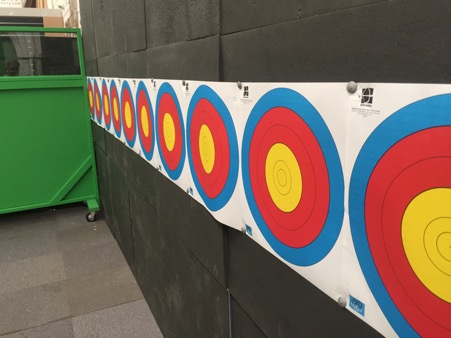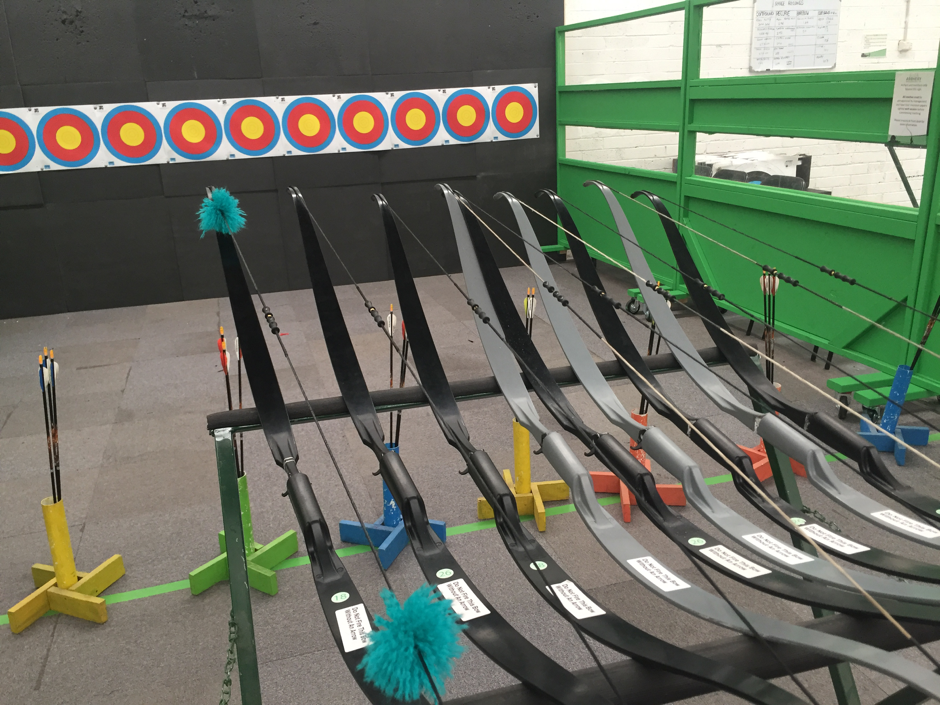 So what will we do?
We hold the sessions in our specialized party area at Eliza Archery. The session begins with a brief introduction, where safety and proper shooting technique is explained. Following this there will be a few "warm-up ends" to get the feel of how to shoot. Then they will be taught to score and start a mini competition amongst the group. We also have some animal targets to shoot at, if the group is comfortable with this. We finish with a good old fashioned balloon shoot, as you are never too old to shoot a balloon! You then have an additional 30 minutes to utilize the party area, tables and chairs will be set up for food etc.
We can come to you!
Eliza Archery provide all our own equipment. All you have to do is provide a safe venue around 50x10m to conduct the sessions (football ovals are perfect!). Set-up and pack-up takes between 10 and 15 minutes. It's that easy!
We also have an archery range that you can hire, if you wish to source an alternative venue.
* Additional $150 for parties held outside of Eliza Archery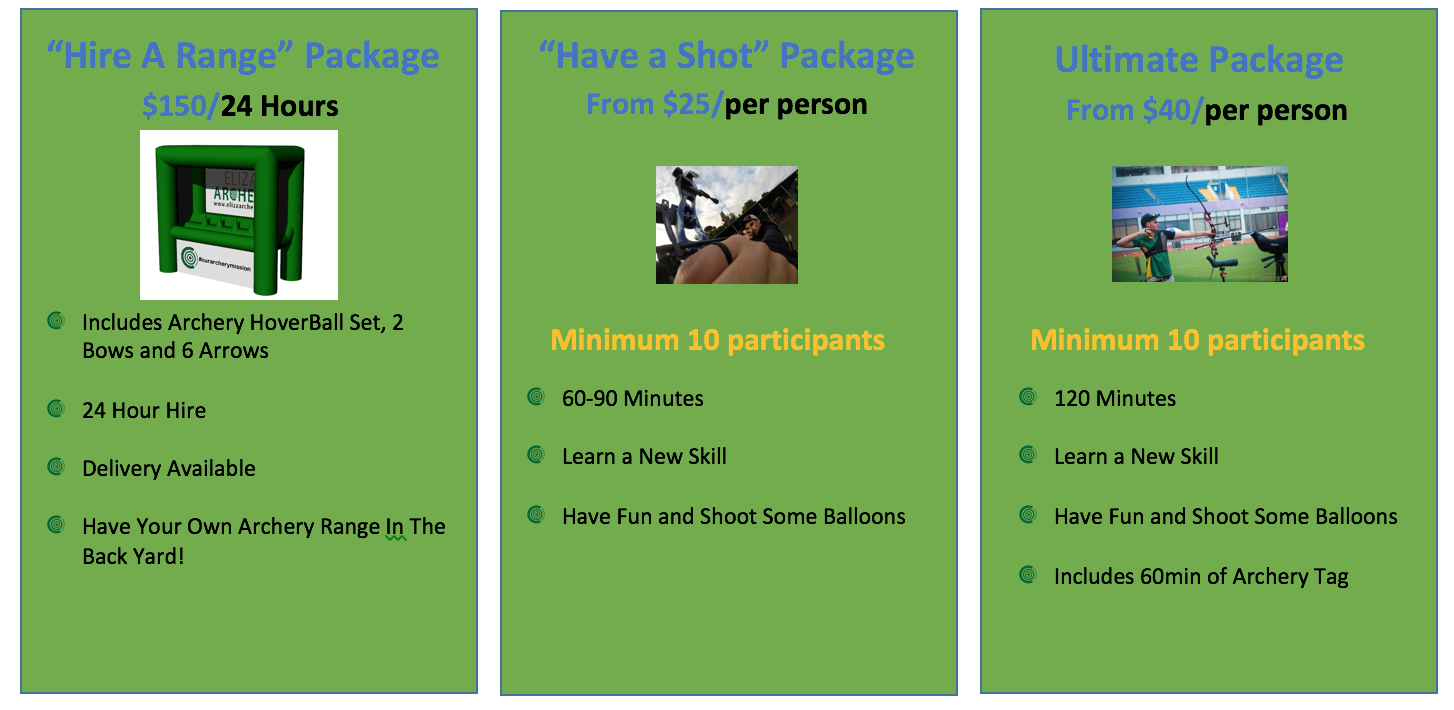 *Cost is $30 per participant if you would just like 60min of archery tag.
Add-Ons
$250 Guarantee Olympic Bronze Medallist, Alec Potts will run the party.
$2 Target Face Goody Bag Filler (per head)
$2 Eliza Archery Wristband Goody Bag Filler (per head)
$5 Real Arrow! Goody Bag Filler (per head)
Our Birthday Party Order form is attached below;
/assets/files/Birthday Party Order Form.pdf
Please see the link below for our birthday invites!
/assets/files/Birthday Invites.pdf
To make a booking, drop us an e-mail via the, "Contact Us" form. Or call on 0488201288.