Alec Potts I Mt Eliza Archery I Archery Store I Archery Supplies I Archery Advice
Owner/Pro Staff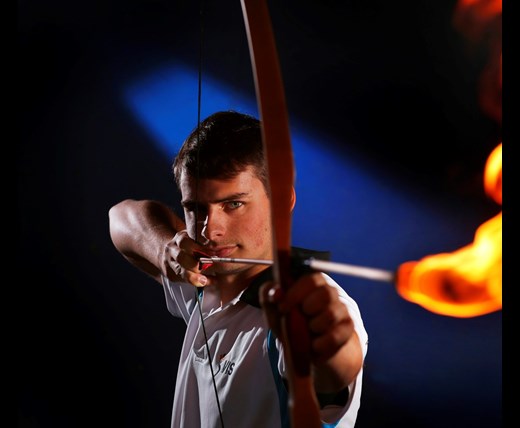 Background:
Alec is 24 years old. In July 2011 he shot his first World Record in Cadet Boys Indoor Recurve, breaking a record that has stood since 2002.
He won a bronze medal in the 2016 Olympics as part of the Australian Men's team.
He has represented Australia in International Competition Over 15 times to date.
He has won the Best All Round Recurve Male at the Australian National Youth Archery Competitions six years in a row. Making him the only Australian junior to ever achieve this feat.
Favorite Discipline (3D/Field/FITA, etc):
Target, 3DAAA
What is your most memorable experience in archery?
Making the 2016 Olympic Team
Best piece of advice for upcoming archers (Other than "shop at Eliza Archery")?
"Winners tell others they are great; champions are told by others"
Equipment:
Hoyt Formula XI/Velos

Easton X10 380

Doinker Platinum Estremo Rods

Fairweather Tab

Shibuya Ultima Sight

Beiter Nocks

Spin Wings
Artebo Chestguard
Slick Strings
Other Sponsors:
Hoyt Archery, www.hoyt.com
Range-O-Matic Archery, www.romarchery.com
Slick Strings, https://www.facebook.com/Slick-Performance-Archery
Smart Business Solutions, https://www.smartbusinesssolutions.com.au
Physio and Fitness Clinic, https://physioandfitnessclinic.com.au
Artebo, https://www.artebo.de/en/
Titan Scopes, http://titanscopes.com
Aim Archery, http://www.aimarchery.com.au
Fairweather Archery, http://www.fairweatherarchery.com/Fairweather_Archery/home.html
Victorian Institute Of Sport, http://www.vis.org.au
Legend Archery, https://legendarchery.com
Follow Me At;
www.instagram.com/alecpottsarchery
www.facebook.com/pg/archeralecpotts/
http://www.vis.org.au/athletes-sports/athletes/alec-potts/
---
---