Sarah Haywood
Pro Staff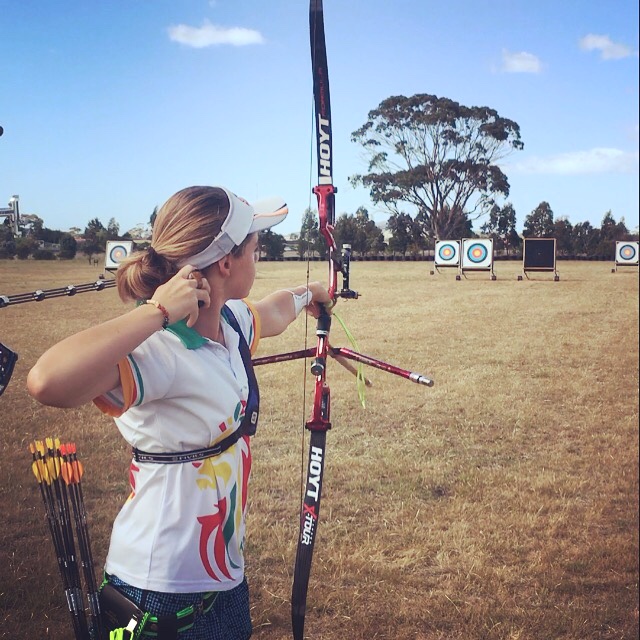 Background:
Sarah was introduced to Archery at her local club in 2013, she began shooting competitively in 2016 and medaled in every event at her first youth nationals.
Career Achievements:
Australian National indoor champion 2016 and 2017 in Open women's recurve.
Australian Open Champion 2018
17th place at the 2017 Youth World Championships in Rosario Argentina.
16th place in the Women's Championship recurve division at the Vegas Shoot 2018
10th place at the Indoor World Cup Las Vegas 2018
Favorite Discipline (3D/Field/FITA, etc):
FITA target and indoors
What is your most memorable experience in archery?
My match against the top-seed Archer at the 2017 youth worlds. Where she was leading the match 5-1 before the eventual world champion made a late comeback and won the match in a shootoff.
Best piece of advice for upcoming archers (Other than "shop at Eliza Archery")?
Don't be afraid to ask questions!
Other Sponsors:
Freeman Custom Strings
Sarah's Equipment:
Hoyt Prodigy RX
Hoyt X-Tour Carbon/bamboo limbs
Cartel stabilisers
Fairweather tab
Shibuya Ultima RC
Freeman Custom Strings 20 strand BCY
Easton X10 for outdoor target
CX XBuster for indoors
Follow Me At:
www.facebook.com/pg/SarahHaywoodArchery
www.instagram.com/sarahjane_5989
---
---