Astin Darcy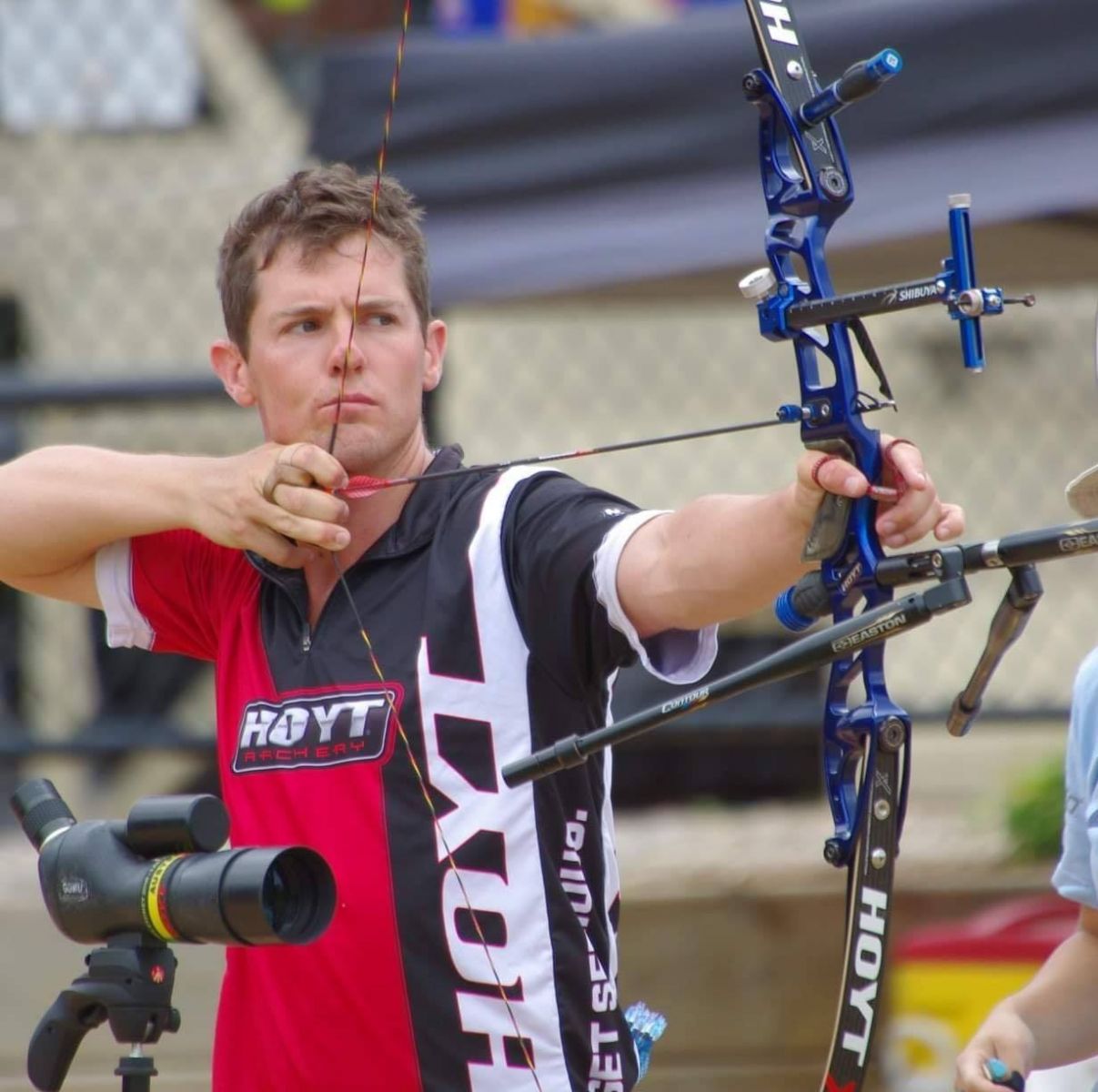 Background:
Astin is 32 years old and lives in Canberra. He started shooting in 2013 and quickly became nationally competitive, representing the ACT since 2015.
He has represented Australia in international competition since 2018.
He won a silver medal in the 2018 Indoor World Championships as part of the Australian Men's team.
Currently Astin trains in Canberra at the ACT Academy of Sport towards the goal of representing Australia at the World Championships and the Olympics.

Favorite Discipline (3D/Field/FITA, etc):
Target

What is your most memorable experience in archery?
Winning the team silver at the Indoor World Championships 2018

Best piece of advice for upcoming archers (Other than "shop at Eliza Archery")?
Always be willing to ask for advice.

Other Sponsors:
Carbon Express https://www.feradyne.com/carbon-express/
Shoot Off glasses Australia https://shootoffaustralia.com.au/
ACT Academy of Sport https://www.sport.act.gov.au/act-academy-of-sport

Equipment:
• Hoyt Factor HP riser (25")
• Hoyt X-Tour bamboo limbs (Medium 48#)
• Carbon Express Nano Pro Xtreme arrow shafts (600 spine) w/ tool steel points (110gn)
• EliVanes EVO vanes (P3)
• Beiter asymmetric nocks (size 1)
• Shibuya Ultima 2 sight (stock pin aperture)
• Shibuya plunger
• Shibuya Ultima arrow rest
• Easton Contour stabilisers
• Flex Archery StringFlex SUPRA recurve string (18 strand, 68")
• Shoot Off shooting glasses

Follow Me at:
https://www.instagram.com/darcyarchery/?hl=en
www.facebook.com/AstinDarcyArchery
---
---