2019 Bow Releases, Hoyt Mathews Bear Win and Win Elite Prime PSE Bowtech Diamond
Author: Alec Potts Date Posted:29 September 2018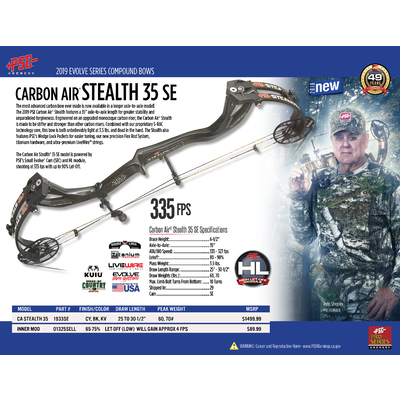 PSE 2019 - October 1st
https://www.pse-archery.com/pse-archery-2019-preview/
The new Carbon Air Stealth features the following, IBO 335 fps, 90% letoff, Mass Weight 3.5#, Draw length 25-30.5". Looking for a light weight Target, Hunting, 3D bow then the Stealth 35 ticks all the boxes
https://www.elizaarchery.com/2019-pse-carbon-air-stealth-35-se?preview=y
The bows leading the charge will be the new 35" Axle-to-Axle version of the best performing carbon bow on the market, the 2019 Carbon Air® Stealth 35, along with the new Evolve® Cam System (ECS) powered Evoke™ 35 and Evoke™ 31.
PSE shooters have been clamoring for a 35" Axle-to-Axle version of the Carbon Air® Stealth, the market's only high-performance monocoque-carbon bow. Built from a single piece of carbon, the 2019 Carbon Air® Stealth 35 features greater forgiveness and stability thanks to the longer Axle-to-Axle, and it's made to be stiffer and stronger than other carbon risers. This bow is also both unbelievably light at 3.5 lbs. and dead in the hand.
Joining the Carbon Air® Stealth are the brand new 2019 Evoke™35 and Evoke™31. PSE changed the archery industry two years ago with the release of its acclaimed Evolve® Cam System, delivering unparalleled comfort and shootability with 90% let-off, but with the 2019 Evoke™ bows, PSE has engineered the Evolve® Cam System onto a caged riser for upgraded stiffness, strength, and up to 335 fps of shooting speed.
All PSE Evolve® Cam System (ECS) bows are available in EC or SE models, with swappable modules to increase let-off or speed, depending on the shooter's preference. According to Blake Shelby, VP of Sales & Marketing for PSE, this is just one more thing that makes PSE's 2019 Evolve® Cam bows the best on the market.
"Our 2019 lineup is one that I'm really excited, about…" said Shelby. "So many shooters out there have been asking for our Evolve® Cam in a next generation caged riser platform, and we know the carbon shooters have been chomping at the bit for a new 35" Axle-to-Axle version of the Stealth. We really set out this year to give archers what they've been asking for, and I think we delivered in a big way."
This year's PSE line also include the new Bow Madness® Unleashed®, a pure whitetail hunting bow built on an ultra-stiff riser and powered by PSE's incredibly smooth new 3-track binary cam, the Unleashed® delivers amazing let-off (85%), smoother pull, and a super-solid back wall, all while shooting up to 340 fps. PSE has also set a new standard for value performance for a pro level hunting bow with the new Drive™3B.
The Drive™3B is based on a redesigned forged riser and 3-track binary cam to deliver rock-solid shot stability, amazing let-off (85%) and incredible accuracy. The Drive™3B also shoots a fast 330 fps at the unbeatable price of $499.99, which, according to PSE founder Pete Shepley, makes this the best line PSE has ever offered.
"We are stacked from top to bottom with great bows for 2019," stated Shepley. "Every year our engineers come up with new ways to top ourselves, but this year is something truly special. 2019 is going to go down as our best bow offerings ever."
Easton 2019
This is not a bow, but! Easton has released a new arow for 2019. Announcing the new Easton PROCOMP. All-new, but tournament-proven over the past season, with multiple World Cup and World Field podiums from shooters including Braden Gellenthein and Steve Anderson
The new Easton PROCOMP takes proven Easton A/C/E technology to a parallel shaft design for a faster, stronger choice for compound competition performance.
Alongside the legendary Easton X10 ProTour, the new PROCOMP brings top-level performance at a more affordable price.
PROCOMP comes in seven spine sizes from 300-570, weighing between 9.5 to 6.6 grains per inch. Available from Authorized Easton Dealers worldwide starting in February 2019.

Easton also now offers the Contour CS in colours! Available here, https://www.elizaarchery.com/easton-contour-cs-long-rod

There are also a number of other new offerings from Easton including the "Hyperspeed" arrow, the Halcyon Stabilizer and the 5mm Axis SPT. More info on these can be found at the link below; https://eastonarchery.com/2019products/
Prime 2019
https://www.g5prime.com/prime-hunting-bows-info-and-specs/
The Brand new Prime Logic is Primes first split limb bow and uses their brand new TRM cam system. The Logic incorporates stronger, shorter split limbs, and the wider TRM cam system. These extra wide cams eliminate any natural lean that may occur, continuing to promote easily consistent accuracy. The riser is constructed with 82x aluminum and the same Centergy technology which provides a very light and comfortable riser. With a extremely smooth draw and a solid limb stop back wall.
Hoyt 2019
Download the 2019 Hoyt Product Guide, here; https://hoyt.com/catalog
Hoyt Formula X Recurve Riser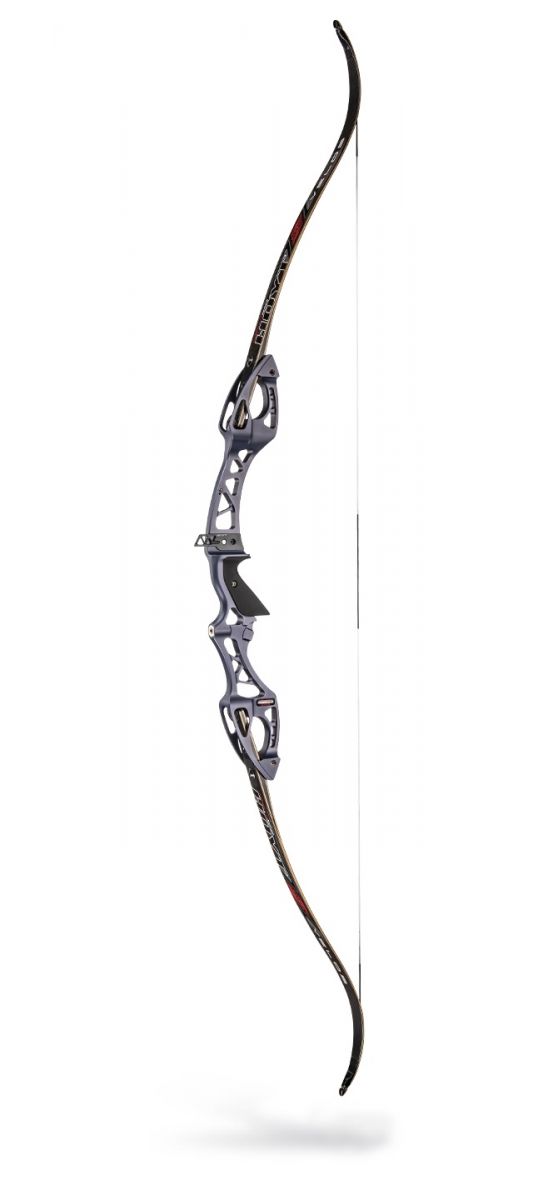 Hoyt Velos Recurve Limbs
https://www.elizaarchery.com/hoyt-formula-carbon-velos-limbs
Key features:
Riser design keeps flexing minimumal for increased accuracy and stability.
Micro-adjustable dovetail adjustment block and tiller bolts to find your tuning sweet spot.
Dynamic balance with more of the weight towards the pocket side of the riser for improved accuracy and consistency.
Unique feel and performance.
Featuring the classic Earl Hoyt geometry - a favourite for over 30 years..
Formula fitting limbs for a super stable and smooth shooting platform.
Modular stainless steel weight system (available separately) allows for extra weight to be added to the riser, giving the feel and stability you want. Fits cleanly into riser cut-outs for a seamless look. See related items below.
VertaTune clicker plate allowing for tuneable pressure button height and a secure pressure button position.
Available in a full range of Hoyt's anodized target colours.
Hoyt RedWRX RX-3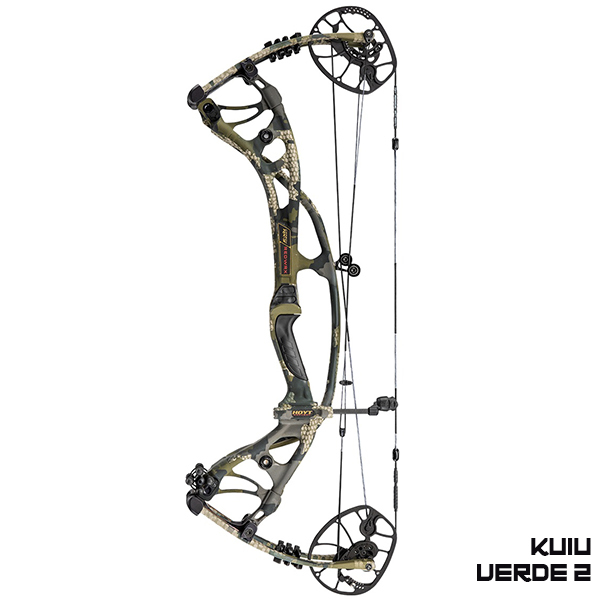 https://www.elizaarchery.com/Hoyt-RedWRX-RX-3?preview=y
Short axle to axle compound bow from Hoyt.
Key features:
Parallel-track carbon tube riser for optimal rigidity and stability.
ZT Pro Cam delivers a smooth drawing and fast shooting bow.
Available in a wide range of poundages to suit archers of different strengths and abilities.
Custom tune grip design allows for lateral grip adjustment for a perfect hand placement.
High let-off design.
Hole Shot vibration dampers for a quiet shot.
Compact 30.5" axle to axle length.
Technical specifications:
Material:
Carbon
Axle to Axle:
30 1/2"
Brace Height:
6"
Mass Weight:
3.9lbs
Draw length options:
Cam 2:

24.5"-28"

Cam 3:

27"-30"

Draw weight options:
30-40#, 40-50#, 50-60#, 55-65#, 60-70#, 70-80#
Speed rating:
342fps (ATA).
Cam:
ZT Pro Cam
Finish:
Black Out, Storm, Realtree Edge, Kuiu Verde 2.0, Gore Optifade, Elevated II, Gore Optifade Subalpine, Under Armour Barren. Target Limb colors available as special order

The new Hoyt Nitrux is one of the best mid-range bows they've ever produced, retailing at only $1199.99AUD.
https://www.elizaarchery.com/hoyt-nitrux-compound-bow
Mathews 2019
Mathews 2019 is now out, featuring the TX-5, Vertix and the Traverse, as well as the ever popular Triax, all are now available for order at the links below, or head to https://www.mathewsinc.com/bows/hunting/ for more information.
https://www.elizaarchery.com/mathews-traverse
https://www.elizaarchery.com/mathews-vertix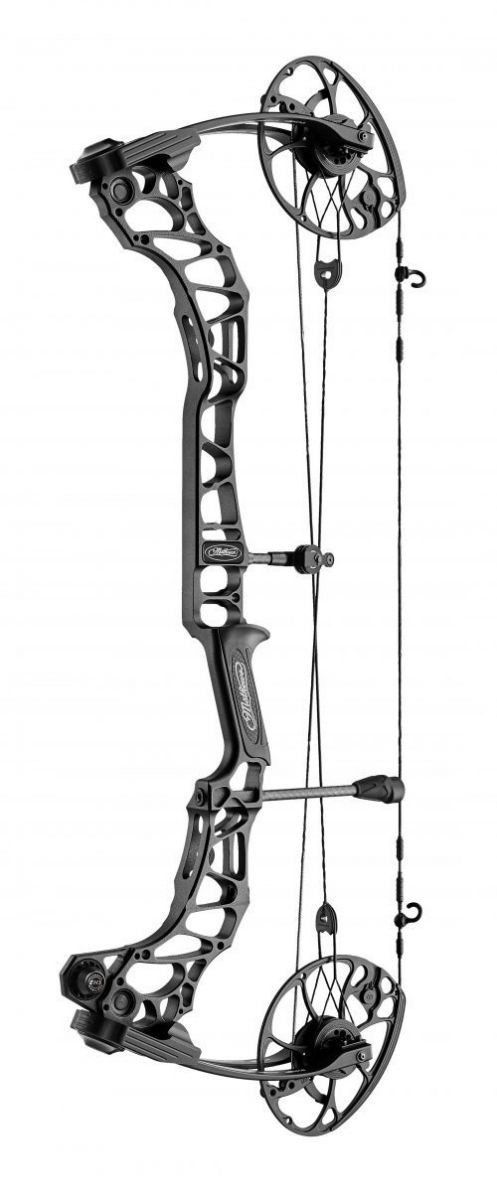 Bear 2019
Bear have brought out a number of new bows this year, but the old favourites such as the Cruzer and Cruzer G2 still remain in their product line. The new Divergent has an ATA of only 28" but clocks in at 338FPS and has an adjustable draw length all the way to 30"! For more information, head to https://beararchery.com/category/compound/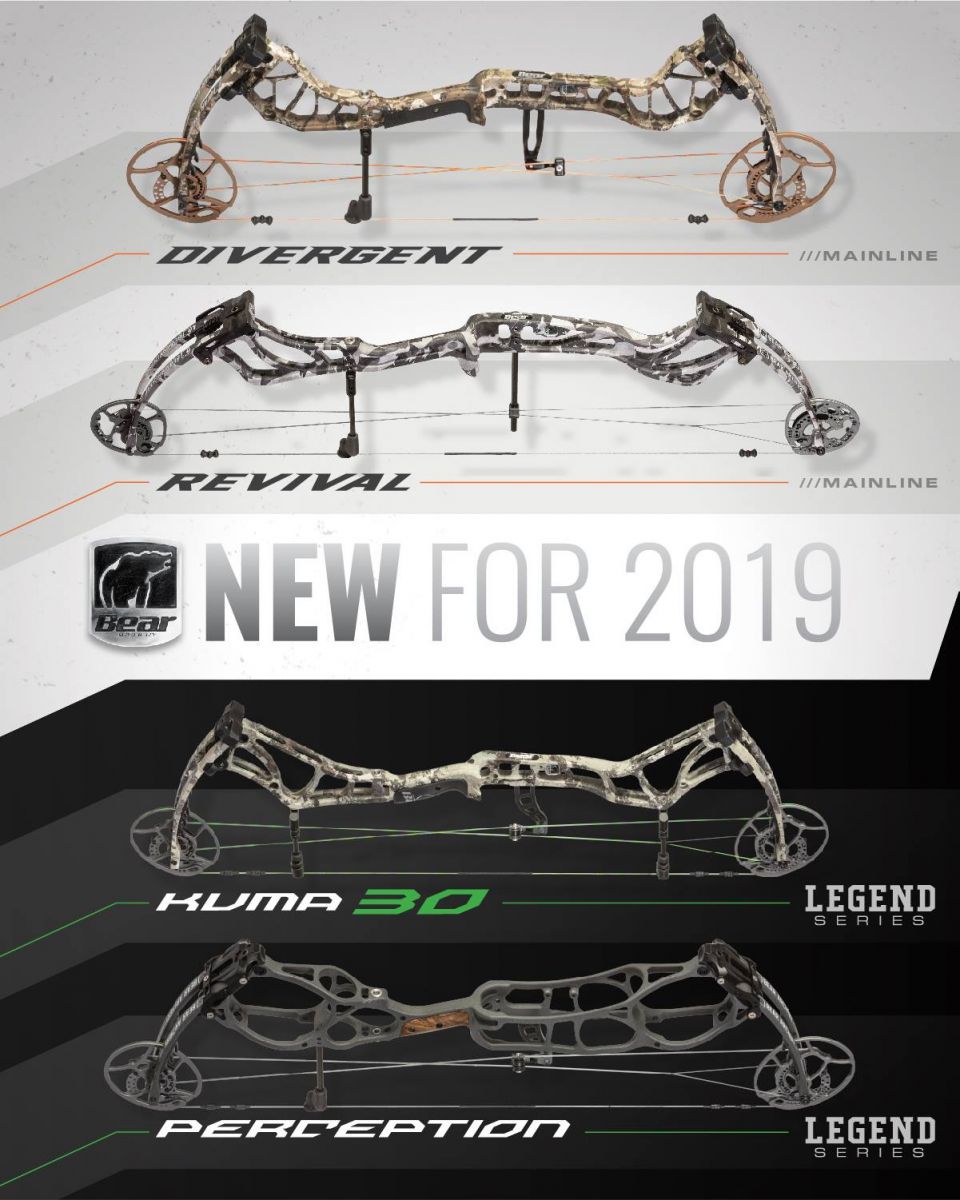 Win and Win 2019
The new TFT-G riser and NS-G limbs are Win and Win's flagship release for 2019, The TFT-G handle is precision made using Win&Win's manufacturing technology, know-how and decades of experience. All of our TFT-G handles use state of the art nano graphene which has superior strength and wide surface area. The TFT-G handle
by Win&Win offers advanced shock absorption and vibration dampening which provides a smooth shooting while decreasing unnecessary movement which is Torque-free system.
The WIAWIS NS-G Limbs use a limb base made of advanced nano graphene. To create optimal bending distribution, we analyzed the correlation between the stability and speed of our limbs. Thanks to these advancements you will notice the WIAWIS NS-G Limbs have a smooth draw while also remaining extremely stable. This provides the archer with better scores and a more accurate shooting, both core strengths of Win&Win.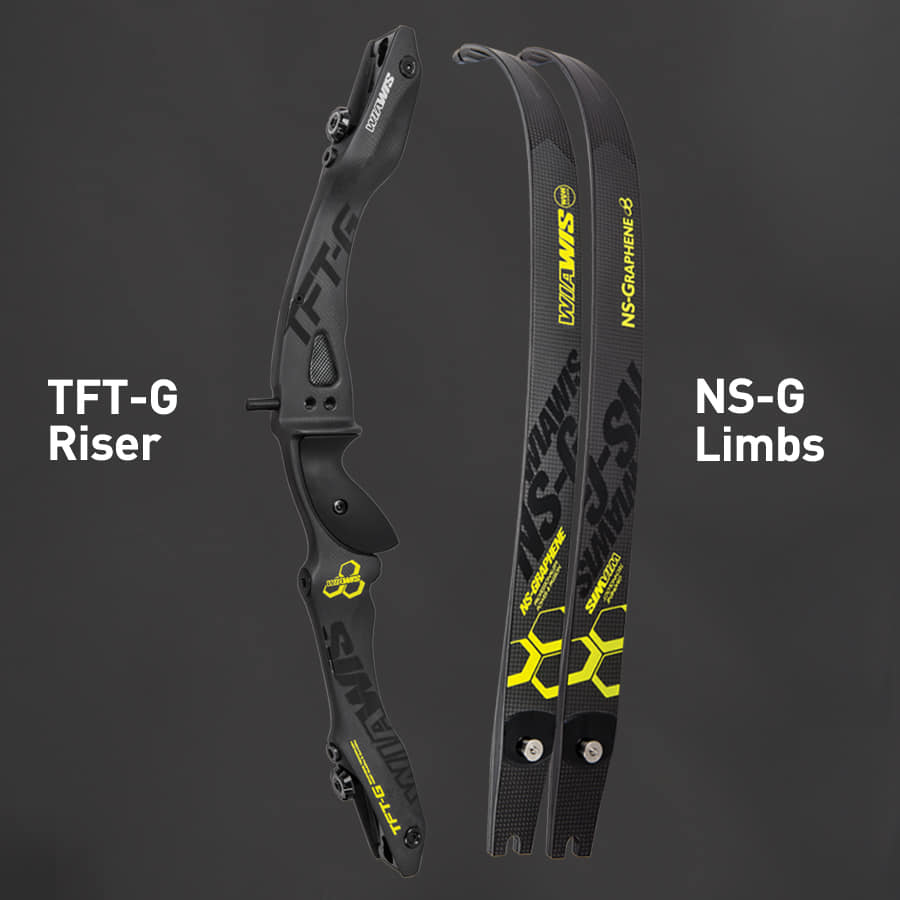 For more information, head to; http://wiawis.com/download/2019-WINnWIN-Catalog.pdf
Diamond/Bowtech 2019
Bowtech brought out the Realm SS and the SR6 for 2019.
SR6 data
Axle-to-axle: 32 inches
Brace height: 6 inches
Mass weight: 4.3 pounds
Draw lengths: 25.5-30 inches, rotating module
Draw weights: 50, 60 and 70 pound peak
ATA/IBO speed: 352 fps on performance setting
Finish: Black, Mossy Oak Brown Country Roots, Kryptek Altitude, Mossy Oak Breakup Country, Gore Optifade Subalpine, Flat Dark Earth
SS data
Axle-to-axle: 32 inches
Brace height: 6 inches
Mass weight: 4.3 pounds
Draw lengths: 25- 31 inches, rotating module, half inch increments
Draw weights: 50, 60 and 70 pound peak
ATA/IBO speed: 337 fps on performance setting
Finish: Black, Mossy Oak Brown Country Roots, Kryptek Altitude, Mossy Oak Breakup Country, Gore Optifade Subalpine, Flat Dark Earth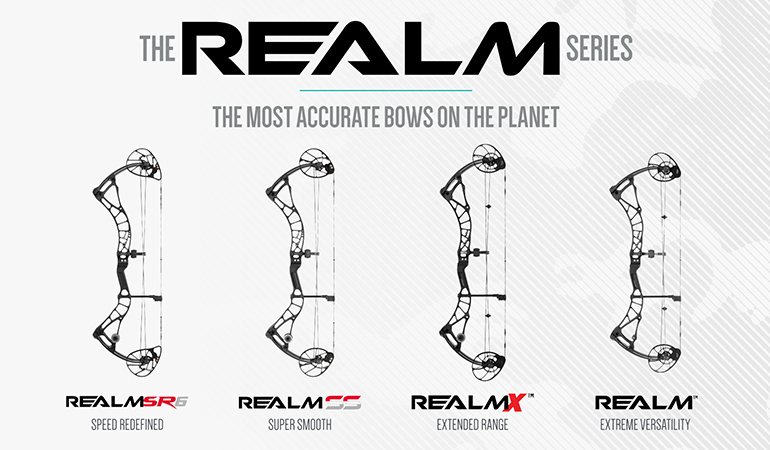 For more information, head to; http://www.bowhuntingmag.com/editorial/2019-bowtech-launch-realm-sr6-ss-review/327573#
Obsession 2019
The Obsession Lawless is the flagship release of 2019, coming in with an IBO rating of up to 370 FPS!
"The LAWLESS is the wolf among sheep. The bow that cracks the mold of the industry's standard and redefines what a Speed bow is meant to be. The Lawless breaks away from the pack and can't be tamed, it wrote the book without regard for other's opinions and we refuse to follow."
Brace Height: 5 1/8"
IBO Rating: Up to 370 FPS
Axle-To-Axle: 32 3/4"
Draw Weights: 40, 50, 60, 65, 70 & 80 LBS
Draw Lengths: 24.5-30"
Let-Off: 90%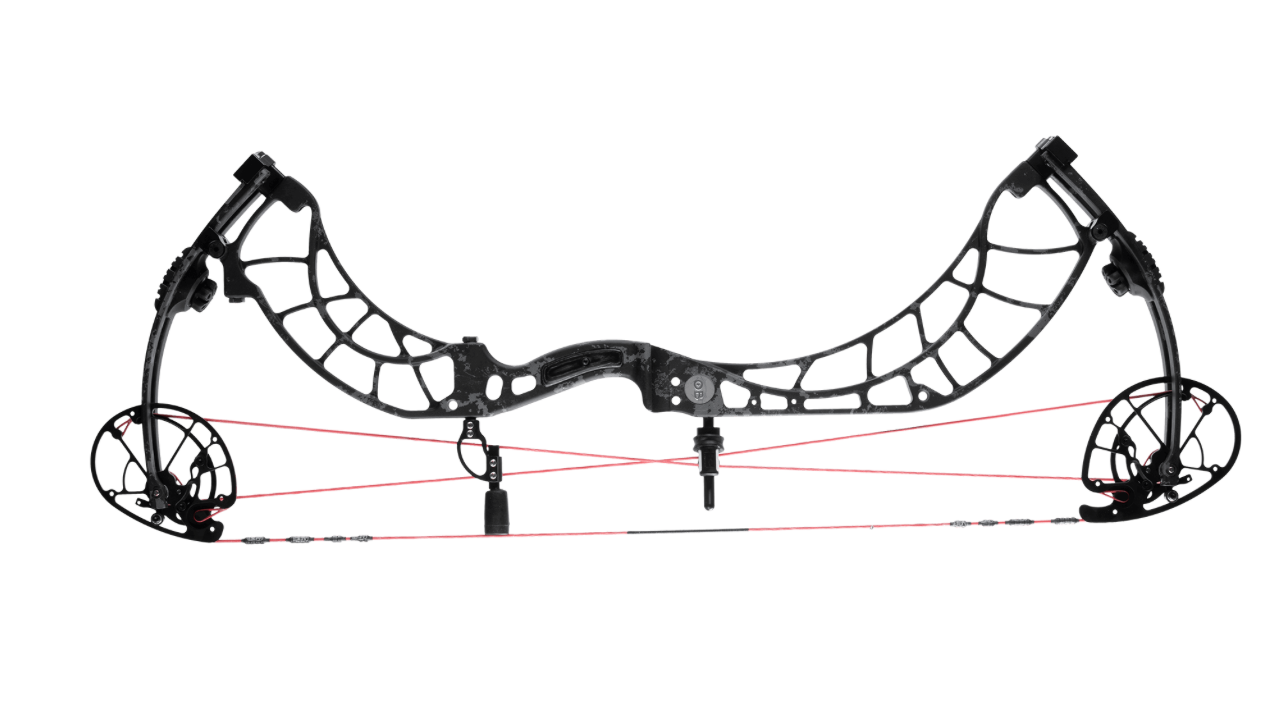 For more information and to see the other Obsession 2019 bows, head to; https://obsessionbows.com/obsession-2019-new-bow-lineup#
---
Leave a comment