Medieval Day Archery Programs


Eliza Archery is proud to offer our own medieval archery programs. Designed to give students the opportunity to experience exactly how it would feel to see 100 arrows in the air at once, to fire at targets a football field away and to listen to commands and coordinate their shooting with others in a true medieval fashion.
We have over 40 bows with plenty of arrows to go around, so that we may cater to even the largest of groups.
"Eliza Archery delivered an outstanding Medieval Day program for us at Woodleigh School. Our goal as teachers was to find an engaging way for students to appreciate the power of the longbow in Medieval warfare, such as the Battle of Hastings. Alec was flexible to tailor his program to meet our requirements. Students were highly engaged and excited, not only to watch the expert demonstrations, but to themselves get to shoot volley after volley of arrows at custom made 'Medieval targets. Alec was completely across the safety aspects, and is patient and understanding with the students. Highly recommend to any school looking to spice up their teaching of Medieval History"
Michael Stephens, Y8 Humanities teacher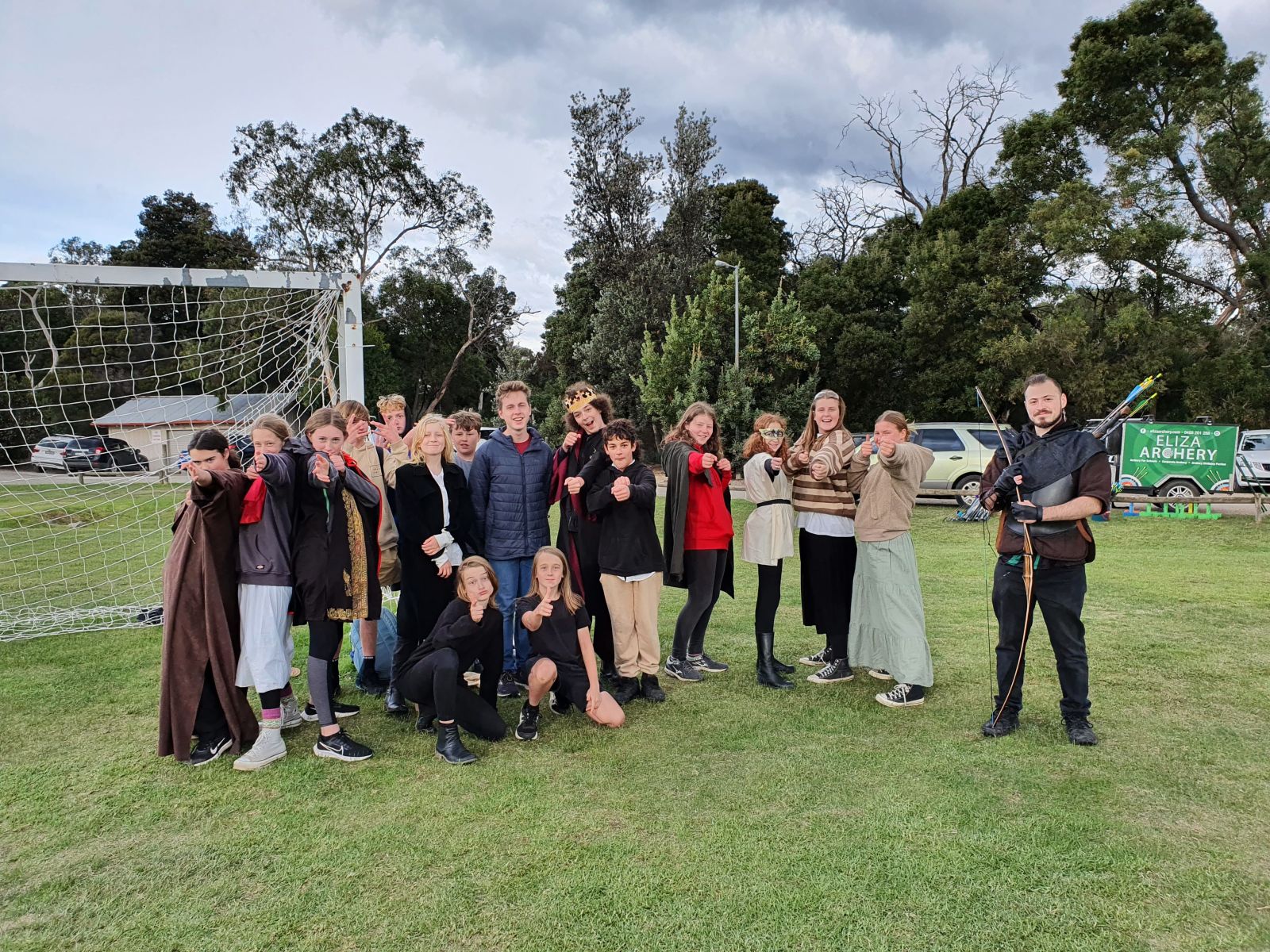 For booking and pricing enquiries, drop us an e-mail via the, "Contact Us" form. Or call on 0488201288.